Rebecca is an experienced full-time mediator with particular expertise in Financial Services and SMEs. She is listed as a Leading Mediator in The Legal 500 2017 and 2018.
"A full-time mediator since 2015, In Place of Strife's Rebecca Clark 'very quickly gets to grips with the headline and underlying issues, and takes time to speak with the parties and understand their commercial positions and hurdles to proposed settlements'. Clark is particularly sought after for her expertise in financial services and small and medium-sized enterprises." (Legal 500 2018)

"Rebecca Clark at In Place of Strife is "undoubtedly one to watch; she has a calm, understated manner and is extremely bright".  Clark is particularly noted for financial services disputes." (Legal 500 2017)​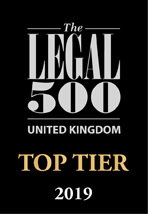 ​​"Hugely impressed"
"Rebecca is an excellent mediator, carefully and adeptly handling the factual, legal and emotional issues. I would certainly use her again" 


"I thought Rebecca was excellent, she pushed the right buttons and in the right way without bullying"" 


"We were pleased that what could have been a rather personal and emotional day for the other party was handled by you with care and sensitivity which avoided any escalation of hostilities.  Give that family members continue to be employed in the business a cordial and professional mediation was very important to them; so many thanks"  

"Rebecca was excellent - calm, measured and patient but determined to move the process forward to maximise the likelihood of a successful outcome" 

"The greatest task is managing parties and of course time. This was done exceptionally well"

"I think half the battle of being a good mediator is to be a likeable person who can relate to both sides and their positions (and underlying hurts), without seemingly choosing sides. Rebecca Clark does this very well"​

"Encouraged the parties to feel as though they were working together to achieve a solution, as opposed to working against each other"

"I would not hesitate to use Rebecca Clark as a mediator in the future or to recommend her to colleagues"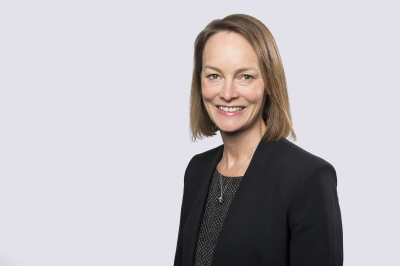 Rebecca is "truly superb whilst also

being a delight to work with"

(Partner, Magic Circle firm)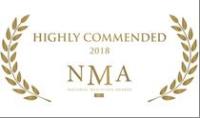 Rebecca has a flexible and adaptable approach to mediation. Following an exceptional level of experience of mediation from a party's perspective, Rebecca approaches mediation as a party-led process, investing time before a mediation to ensure that all parties have the opportunity to become at ease with her and the mediation process, regardless of that party's level of experience.  As a consequence, Rebecca is  particularly good at developing an effective rapport with all parties, getting the mediation off to the best possible start.


"There was a lot of pre-mediation contact by the mediator. It was very helpful for the lay client and a service beyond that usually provided by mediators"

"It was an excellent idea for the mediator to speak to the parties prior to the mediation"
​

Rebecca is also extremely tenacious, working hard to assist parties to reach an acceptable solution through careful preparation, effective communication and a real commercial and legal intellegence. 
"Because of Rebecca's patience and tenacity, we were able to resolve a very complex dispute"

"Demonstrated a truly unique level of engagement and commitment to the success of the mediation"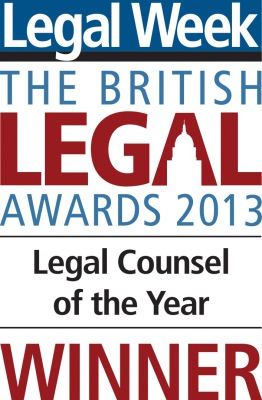 ​​Before becoming a full-time mediator, Rebecca was Head of Litigation at a so-called "bad bank", a role which resulted in her being awarded Legal Counsel of the Year at The British Legal Awards in 2013, partly as a consequence of her novel approach to resolving classes of disputes by mediation. It was her experience in this role as the client party at numerous mediations which lead Rebecca to train as a mediator; ultimately leaving that role to practice as a mediator full-time.​​

Prior to working in-house, Rebecca set up and managed her own retail business from scratch, receiving the coveted 2009 Drapers Award for Childrenswear Retailer of the Year. As a result of this, Rebecca has substantial business and accounting experience, which she can draw upon in her mediation practice enabling her to understand and empathise with the commercial issues faced by SMEs in a dispute scenario. She has also worked as a solicitor-advocate at a large international law firm.