Rebecca is an experienced full-time mediator at In Place of Strife and is listed as a Leading Mediator in The Legal 500 2020, 2019 and 2018.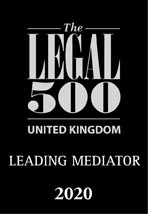 "In Place of Strife's Rebecca Clark is "a highly impressive mediator who just gets it - she has empathy, gets into the detail and her hard work ethic commands the respect of both sides, which then unlocks opportunities for resolution". Clark is a full-time mediator, who is particularly known for her expertise in financial services and SMEs; she has also developed a reputation for handling particularly emotional disputes, such as those involving family businesses and trusts. Highlights included an international claim between parties to a joint venture agreement." (Legal 500202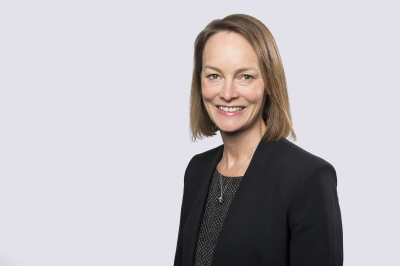 Rebecca is "truly superb whilst also

being a delight to work with"

(Partner, Magic Circle firm)

​​
Rebecca Clark's enthusiasm and experience were apparent from communications prior to the day of the mediation. Rebecca's thorough preparation and charisma meant that my clients were quickly put at ease. Rebecca Clark is a "go to" mediator for financial services disputes and other complicated disputes. (Solicitor and Mediator, January 2020)​​


​A very good result; identified early what was needed to reach resolution, identified that the emotional side rather than monetary figures needed to be addressed at the outset. Rebecca was exactly the right mediator for the day.
(Partner, City Law firm, Sept 2019)

The opening session was managed incredibly well. Rebecca's opening remarks set the scene perfectly and encouraged an open and upfront session that cut through the issues quickly. Rebecca's approach was ideal – very measured in her delivery and made useful comments to assist the parties in progressing negotiations. First rate in
every aspect of the day. (Partner, City Law firm, Aug 2019)

I was particularly impressed with the points that Rebecca made during our confidential discussions (when we were evaluating the arguments and the risks). Her understanding of the issues and risks and assessment of them was spot on. I would definitely instruct her again. (Partner, City Law firm, May 2019)

She knew how to get the balance right between discussing the issues and talking money. I have already recommended her to a colleague. (Associate, City Law firm March 2019)

The mediator was robust in putting points from the other side to my client who had been unwilling to accept weaknesses in his case. I was very impressed overall with her. (Counsel, March 2019)

Immediate grasp of the central issues and the drivers behind respective parties (entrenched) positions. This is the second time Rebecca has mediated on one of my matters and I will have no hesitation in instructing her again (Director, Regional Law firm 2018)
​
Rebecca has a flexible and adaptable approach to mediation. Following an exceptional level of experience of mediation from a party's perspective, Rebecca approaches mediation as a party-led process, investing time before a mediation to ensure that all parties have the opportunity to become at ease with her and the mediation process, regardless of that party's level of experience.  As a consequence, Rebecca is particularly good at developing an effective rapport with all parties, getting the mediation off to the best possible start.
Rebecca was excellent – pre-mediation conversations with the parties worked well. She was good at working with the individual parties and managing that relationship. I would definitely recommend her (Director, City Law firm March 2019)

​

Rebecca is also extremely tenacious, working hard to assist parties to reach an acceptable solution through careful preparation, effective communication and a real commercial and legal intelligence. 

Because of Rebecca's patience and tenacity, we were able to resolve a very complex dispute (Party, 2018)

Rebecca was well prepared, had innovative suggestions and persisted until a resolution emerged (Counsel, 2018) 

Rebecca helped us to achieve a resolution to a difficult, long running and complex dispute. I will seek to use her again (Director, Regional Law firm 2019)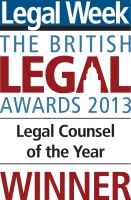 ​​Before becoming a full-time mediator, Rebecca was Head of Litigation at a so-called "bad bank", a role which resulted in her being awarded Legal Counsel of the Year at The British Legal Awards in 2013, partly as a consequence of her novel approach to resolving classes of disputes by mediation. It was her experience in this role as the client party at numerous mediations which lead Rebecca to train as a mediator; ultimately leaving that role to practice as a mediator full-time.​​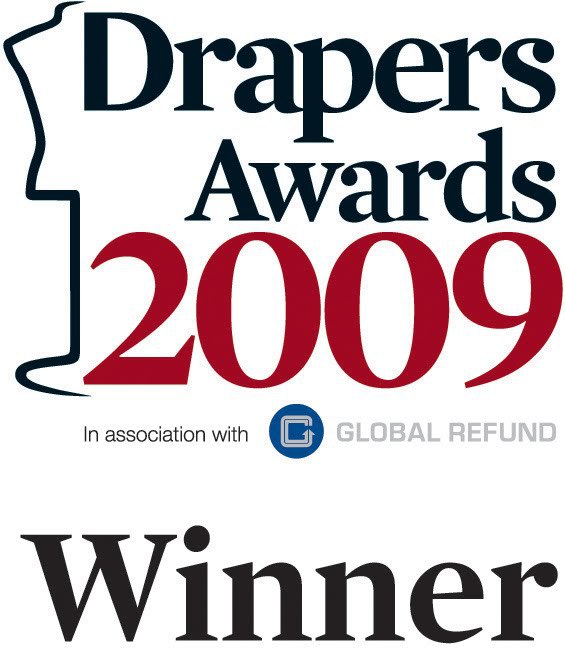 Prior to working in-house, Rebecca set up and managed her own retail business from scratch, receiving the coveted 2009 Drapers Award for Childrenswear Retailer of the Year. As a result of this, Rebecca has substantial business and accounting experience, which she can draw upon in her mediation practice enabling her to understand and empathise with the commercial issues faced by SMEs in a dispute scenario. She has also worked as a solicitor-advocate at a large international law firm.